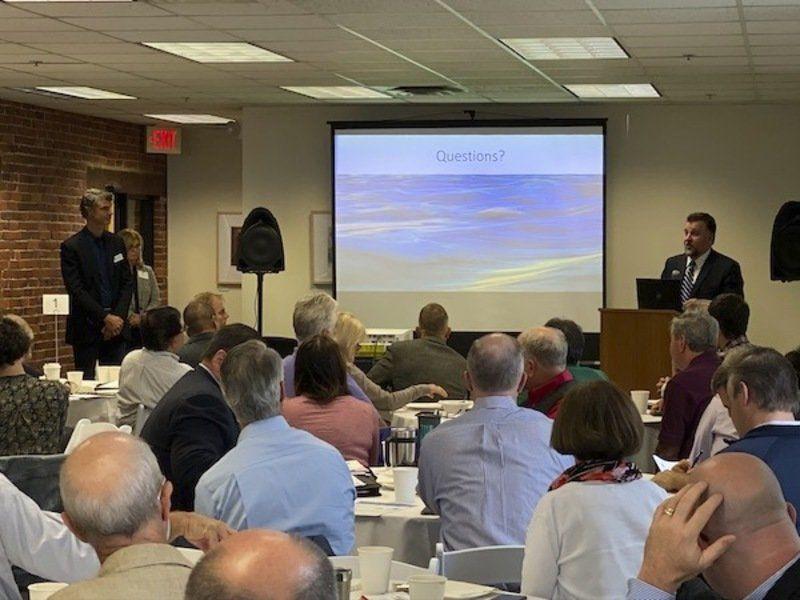 Nowadays, the reinforcement of a brand, a disconnection from daily activities, a better integration of the work team, an active break, among other actions that favour a pleasant environment in the working environment can be achieved through the organisation of a company convention.
Ideas for a good company convention
When a company considers organizing a convention oriented to a specific objective, it will raise major questions about how to do it in the best way.
Below we show you the best ideas of activities for companies to make a pleasant and unforgettable business convention:
Reforestation: This is a very enjoyable activity that encourages the active participation of all those present at the convention. It also encourages teamwork and it is not necessary to travel, as it can be done in an indoor room.
Mind Games: This is a series of activities focused on challenges that must be met by participants. These are games that test people's creativity, ingenuity and skills, as well as their aptitude for teamwork and communication systems.
Cooking workshop for companies or MasterChef for companies: This activity is very enjoyable and fun. It consists of organizing a competition in teams, which will have to prepare a Spanish recipe such as gazpacho or sangria. They are provided with the ingredients for this, but not all of them are those contained in the original recipe.
Graffiti: This is another fun and entertaining activity. It is about organizing the convention attendees in teams, who have the task of making a work (through the use of acrylic paint and brushes), related to the theme of the event, in a space set aside for it. This method encourages teamwork, creativity and imagination.
Flamenco Percussion: A fun and integrating activity is to provide participants with a series of flamenco instruments and elements such as reeds, cajones, castanets, palms, bottles, heels and sticks so that they can create some rhythms of this musical genre. We have another aspect that is the Batucada for companies in which they enjoy while working in teams and improve communication.
Flamenco show: This is the presentation of three flamenco dancers, who interact with the participants while performing a show characterized by a variety of styles, costumes and dances. This favours a disconnection and a pleasant time shared between those present at the event.
When to use these techniques within the business convention?
Although there is no general rule, some of the times when these ideas can be put into practice are:
Home: A great way to break the ice among a group of unknown people, with different personalities, tastes and preferences is the execution of some of these activities that help to warm up in a quite pleasant and participatory way.
Rest: During the break for the rest of the participants of the convention can be scheduled a time for the professional exchange we want, through motivation, taking into account the predisposition and skills with which the attendees.
Closing: One of the most important moments is the closing, since the participants' experience depends to a great extent on it. For this reason it is necessary to close with some activity that reinforces the motivation and satisfaction of the people.
Without a doubt, these activities will help you to organize a successful business convention that achieves its objectives.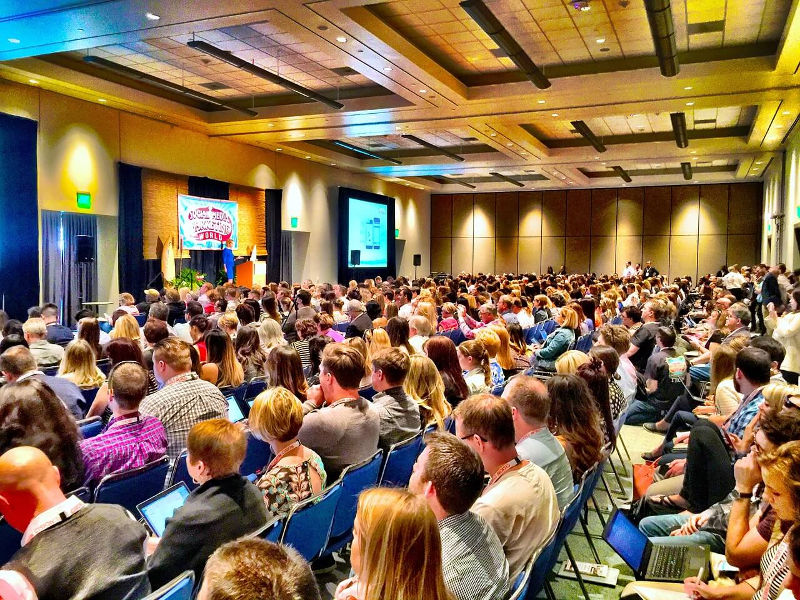 Different conventions for companies
Business conventions are part of the wide range of actions inherent to an organization, society or company where related studies of corporate interest are carried out in a motivating environment that integrates entrepreneurs and employees.
Long before the company mentions its workers and collaborators to a company convention, the company has already had to assume several of the challenges in terms of logistics and planning that make it possible to develop a different and innovative convention capable of meeting organizational expectations and for each individual who will attend the activity.
What's the point of planning a different convention?
Due to internal and external factors of an organization it is very possible that the needs of these and their human capital also vary, so that repeating an encounter with the same theme can be outdated today.
Thus, a different company convention leaves behind the comfort zone of its planners, leading them to combine new and dynamic tools, locations or styles that differ not only from a previous meeting, but that are in accordance with the organizational needs of the moment.
Here are some ideas for you to organize a convention different from the usual:
Purpose
Defining the objective of the event is important, for this you can base yourself on questions such as, what do I want to transmit, why am I doing it, why and what results are sought after the convention?
Content
This is where you should select the theme or themes to achieve the objectives previously established.
Call
An invitation should be made that contains information of interest, such as who is called, who is called and location, in addition to other information that provides data about the event.
Date and Location
To fix the day, as well as the location is very important, since both allow to know when and where to attend. In this sense, it should be considered prior to your choice that the event does not coincide with another activity or that, for example, aspects such as the place of access or places do not cause a lack of attendance.
Seeking help
You should consider whether the staff of your organization has the capacity to assume the planning of this type of meetings, otherwise it is better to hire a specialized company.
Fun Dynamics
What better way to carry out a different convention than to include fun activities within the programme. In this sense, the inclusion of games can be used as a tool for learning, development of activities or conflict resolution.
Risotherapy
Role-playing games or yoga are activities that relax, amuse and integrate the gathered members, who besides participating in the achievement of the objectives of the meeting, hope to take away the memory of a pleasant and pleasant experience of a different and profitable convention.
Business meetings generally include the integration of people who are related to the organization, in addition to different and varied topics, which make these a different convention from others by itself.
The success of a convention will lie in knowing how to transform and combine the right tools to be able to impact among attendees while achieving the purposes of the organization.